Lun 23 Jul 12:41 PM
4979 visitantes/hr
9 usuarios
HH Federico Frederick
Puro Mexicano: Do unto others before they do it unto you!
This blog is about the good, the bad, the ugly, and the great of Puebla, my new hometown.
Publicado: 27 de SEP 2015 en Negocios y Finanzas
1 comentarios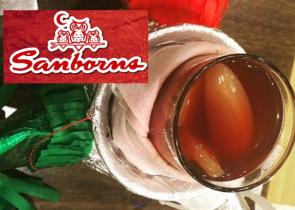 THE GOOD!  Right now I'm drowning my sorrows and frustrations in a festive Ponche Mexicano with double rum at my favorite restaurant, Sanborne's.  What a great hot punch!  Ponche has a delicious new (to me) fruit called Tejocote --  a crabapple-like hawthorn found only in Central Mexico – plus guavas, plums, tamarinds, apples, cinnamon and rum.  Sanborne's at the Angelopolis Mall in Puebla is the epitome of grace, excellent food, and great service by wait staff who actually care.  Just the opposite of the rant I'm about to give! 
THE BAD!  Basically I want to rant about a certain Mexican cultural characteristic that manifests in extreme mistrust and acute individualism.  On a scale from one to ten in Individualism <> Collectivism, Mexico is off the scale individualistic.  "Everyone is out to get me, so I better get them first", they think.  "El que no transa no avanza" — "You'll get nowhere if you don't trick or cheat". 
This story carries on from last week when I spoke so highly of the VW factory's demo sale of reasonable vehicles.  On the very same day I bought my gasoline-powered VW Tiguan, the earth shattering news came out of the incredible disception that VW had pulled over the world by installing a defeat device to falsify emissions readings on its diesel vehicles.  And 50% of the diesel VW's sold in the USA were produced right here.  Thank God I bought a gasoline-powered one!

I did have buyer's remorse (arrepentimiento del comprador), but not for what you think.  Deception is also ingrained in the Dealer, in my case Optima Angelopolis.  This is the worst customer service I have ever had from a car dealer.  For the last week I thought dealer was playing "Fuck the Gringo" with me.  My friend say, "not just gringos, the dealers screw everyone". 
When I bought the car, they said all you need is your passport and residency permit (FM3), your valid driver's license (any country will do) and a "comprobante de domicilio" (proof of residence).  The problem is that if you are a renter like I am, you need to get this proof from your landlord.
Then they send her a Kafkaesque letter that the landlady has to sign stating that not only do I live at this address and but also that SHE takes full responsibility for paying the vehicle use tax (impuesto de tenencia), which can only be paid before March of each year.  My landlady refused to sign it.  Why should she take responsibility for such a tax?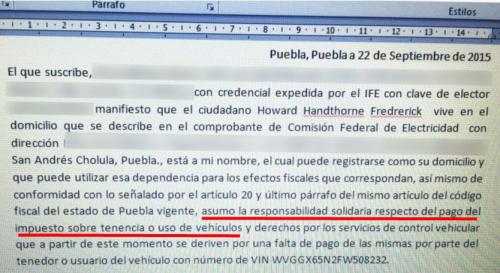 Marching back to VW, they said it is a must.  Secretaría says so.  So I tell my good Tec colleague Carlos about it and he says "sin bronca (no worries), I'll sign it for you". 
THE UGLY!  Then the hell really begins.  Carlos prints it out and signs at the bottom.  But we learn that it HAS TO BE HANDWRITTEN!  They don't give any more guidelines.  So we go back to our offices and Carlos very kindly writes it in long-hand.  We take it back and discover that his ID has to be copied on the same letter at the top.  Back to the office, he copies both sides of his ID on the top of the page and hand-writes the letter again.  Returning to Optima VW we discover that the copy machine was set at 97% magnification and the image of his ID is too small (4mm to be exact because they measured it). 
Then . . . Dante's eight circle of hell (fraud) begins.  When I bought the car, they promised to hold to the reasonable price of 270,000 pesos (USD 15,913).  So I paid the amount in full by bank transfer.  At which they write back about something "un poco delicado", that the price went up 20,000 pesos (USD 1,200) but as a special favor to me because they told me they would hold to the original price, I only have to pay 5,000 peso (USD 300) extra! 
I discourteously write back that I'll pay 5,000 peso less because the VW brand has been devalued in the scandal.  She says OK, tell us where to send you money back!  What can I do, I want the bloody car.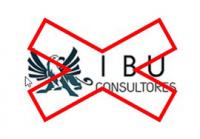 All of this makes me want a butler!  A legal butler!  A mayordomo in Spanish. I had heard about Mexican legal mayordomos a few weeks ago and I found to my delight that one of our former students at Tec has set up just that kind of company (IBU Consultants www.ibu.com.mx).  Here's his ad that I fell for [all sic]:
I am please to help in any possible way to make your living arragements in mexico easier.  I am able to help you with the following formalities:
Getting a Mexican VISA (Resident/non resident)
Changing the Status of your visa (Employer, Address, among others)
Opening/closing/Status of your bank account (assiting you in translation)
Support fullfilling the required documentation by mexican government institutions (IMSS, SAT, INFONAVIT)
I thought wow!, just what I need.  So I write back asking for his help.  A week later no answer.  I texted him and he gives the old "went into the spam folder" excuse but promises to call when he's in Puebla on Saturday.  Never gets in contact.  I sent him an unkind text: "Well you obviously don't want my business.  I know it isn't my body odor because we never met!"

THE GREAT!  I always like to finish with the great of Puebla.  I found two great companies that believe in customer service.  I highly recommend Bank Santander Select, especially the lovely Claudia Ivette at the Centro Comercial Vía San Ángel, Vía Atlixcáyotl 1504.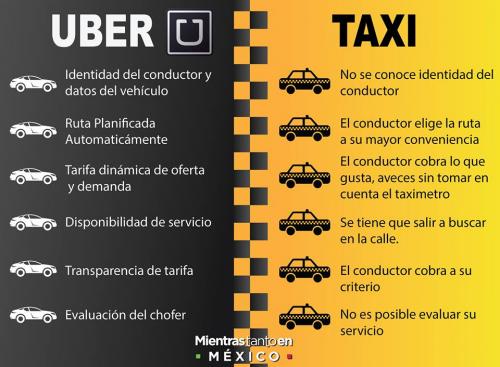 I also can recommend the civilized Uber drivers.  Never take a taxi again.  Just add the Uber app to your smartphone and you'll have courteous and cheap service, they even offer you a free bottle of water.  Never take a dirty "libre" taxi again. At least with Uber, you know the name of your driver, the GPS picks the most efficient route, there's no handling of money, and there's no dispute about the fare. 
BLOG PUBLICADO POR:
Reportar blog
Profesor de Emprendimiento en el Centro de Cultura Emprendedora, Tecnológico de Monterrey, Campus Puebla. Chocolatero y dueño de una fabrica de chocolate. Investigador y especialista en la enseñanza de emprendimiento. Autor de libros y más que 200 artículos. Guia turistico, webmasters, empr...
¡No te pierdas su próximo blog o promoción!
Publicado:
27 de SEP 2015
Editado:
27 de SEP 2015
Visitas 30 dias:
5
Visitas totales:
819
COMENTA VÍA FACEBOOK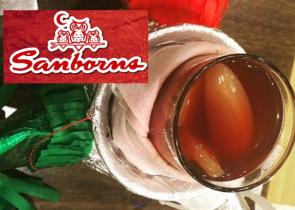 Puro Mexicano: Do unto others before they do it unto you!
Negocios y Finanzas
THE GOOD!  Right now I'm drowning my sorrows and frustrations in a festive Ponche Mexicano with double rum at my favorite restaurant, Sanborne's.  What a great ...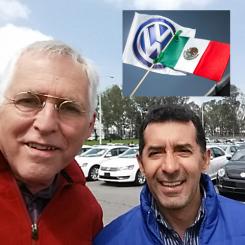 TE RECOMENDAMOS ADEMÁS :